Geostructural Design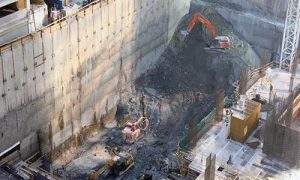 Specializing in civil and geotechnical applications, RWH incorporates extensive experience within the construction industry to provide efficient and constructible solutions to a variety of projects. RWH provides designs with a focus on: material usage, construction sequencing, site/soil suitability, and cost efficiency.
Through our practical knowledge and active project involvement, RWH is able to maintain a high level of service to our clients by minimizing design changes and anticipating project challenges.
RWH provides site specific geotechnical review and design for geostructural systems.