Construction Services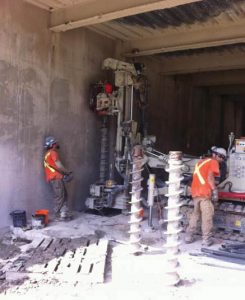 Extensive design-build experience allows RWH to gain valuable insight into the details of construction activities and the effects on project schedule and budget. Understanding construction procedures and sequencing enable RWH to effectively assess, supervise, optimize and provide site review of geostructural projects.
With sustainability being one of RWH's core values, we pride ourselves in maintaining efficient designs aimed at minimizing the material footprint of the project while maximizing cost savings.
Striving to provide a full breadth of services to our clients, RWH offers multiple scope construction reviews, detailed value engineering and comprehensive analysis to identify risks.
As a proponent of quality assurance RWH provides dedicated supervision of all drilling operations, pile installation, anchor stressing and pile testing activities.